Business Considerations
Good afternoon Valued Clients
Government Assistance
As you may be aware The government have proposed some assistance packages for business in an effort to help them survive through the economic downturn as a result of COVID-19 containment measures. Please contact me if you need copies of the fact sheets.
Please remember that these measures still have to be passed through parliament before they become law
Please check with your accountant before you make any significant commitments to purchase assets – if a business is already in a loss making position extra deductions may not be a good use of cash flow.
Loan Repayment Deferrals
This week some banks have agreed to waive loan repayments for business and personal loans for a period of up to 6 months. There will be other criteria but importantly the loans must have been up to date prior to the COVID-19 impact and the entity with the loan must be able to provide financial hardship is due to the impact or indirect impact of COVID-19.
Cashflow & Projected Financial Estimates
Recommended steps to plan for COVID-19 and economic downturn:
Create a COVID-19 Action Plan for your business
Consider alternatives for delivery of your services or products that will enable you to survive if your business is required to self-isolate?
Organise remote access for employees so they can work from home if that suits their tasks
Talk to your employees.

Make sure they know how the virus is contracted and how to minimise risk of contraction.
Provide employees with information about leave entitlements that apply if taking forced leave due to COVID-19

Talk to your customers. Keep them up to date with your plans and ability to meet their requirements. Use online meeting tools instead of face to face meetings eg: Zoom, Skype, phone etc
Monitor outstanding Debtors.

Contact Debtors early to discuss payment.
If your customers have been decimated by the indirect impact of COVID-19 think about any extended terms you can offer them.

Contact your suppliers.

Monitor their ability to provide the inputs you need to conduct business.
Look for local and regional alternatives where possible to help your region survive

Approach your bank and find out how to get loan payment deferrals if you need them
Keep informed about government incentives that might boost cashflow
Create some budgets & cashflow projections for a number of "what if" scenarios

This is going to be essential
Talk to your accountant or financial advisor if you need help
You can't plan for what could happen if you haven't considered the worst case scenario
You need to know when to cut and run! If you're in the hospitality industry you will need to know at what point you need to close to protect remaining assets. Not every hospitality business is going to survive. Some will be able to resume business after the pandemic if they have sufficient assets and backing. Some might survive providing takeaway meals instead of the dining in experience.

Caring for family and yourself

This is a big one. I've spent the last year supporting family members with illnesses and I know first-hand how time consuming that is.
We and our friends and families are going to need a lot of support as we all learn to cope with ill health, loss of loved ones, loss of income, loss of financial security, and isolation.
We'll need to get through this as a community. Help where you can. Stop the Spread when you can, to support our health workers and health system
Use the internet, apps & phones to keep in touch and ask the question Are U OK? And is there anything you need?
I'm here to help all my clients. If you need anything let me know!
I'm going to write some free training documents and create some templates for budgeting and cashflow projections.
If you need specific information for your industry please let me know.
If you want me to have a look at any budgeting or cashflow projections you've done I'm happy to provide feedback on them free of charge.
If there are any other resources you need get in touch and I'll provide them if I can.
Best wishes,
Lisa Kennedy-Jones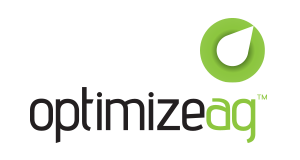 book your call now!
If you want to chat more about how you can keep your cash flowing like a good wine please book in call to chat with Lisa.
about Lisa
We empower managers of winery & regional ag businesses by providing financial insights, which frees up time for them to focus ON optimizing their business.
At OptimizeAg and OptimizeWine we love the creative energy in the agricultural and wine sectors and we're excited to work with you, the owner or manager, in further optimizing your business processes to help your business not only succeed but to thrive.
PO Box 1328 Naracoorte SA 5271