Personal Property Securitites Register
Wine and delayed payment? How you can protect your product!
We all work really hard to make the product and get the sale and our businesses rely on getting paid by our customers. So, what happens when they don't pay?
When a customer goes into liquidation and can't pay it has a significant effect on cashflow, profitability and morale.
How do we minimise the risk of non-payment?
The standard note in the invoice which says, "ownership of the goods will not pass to the purchaser until payment has been received in full" offers no protection to the supplier of the goods, if the arrangement between the supplier and the customer is simply a credit account. A credit account will not create an interest in the goods so the supplier cannot register an interest.
The best way to protect an interest in goods sold or on consignment until payment is received, is to enter into a contract with the customer which includes a Retention of Title (ROT) Clause. This creates a legal interest that can be registered on the PPSR (Personal Properties Security Register).
If your interest in the goods is registered on the PPSR, and the customer goes into liquidation without paying, you will get paid before the unsecured creditors. The earlier you register the better chance you have of being paid before other secured creditors. You can register as soon as you have the contract with the ROT clause signed, even if the goods have not yet been delivered.
You can register a wide range of goods sold or on consignment including:
        

crops, cattle and other livestock

        

motor vehicles, boats or aircraft

        

stock in trade, artworks and equipment

        

other goods, new or second-hand
You cannot register land, buildings or improvements.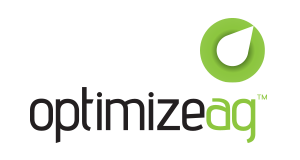 book your call now!
If you want to chat more about how you can keep your cash flowing like a good wine please book in call to chat with Lisa.
about Lisa
We empower managers of winery & regional ag businesses by providing financial insights, which frees up time for them to focus ON optimizing their business.
At OptimizeAg and OptimizeWine we love the creative energy in the agricultural and wine sectors and we're excited to work with you, the owner or manager, in further optimizing your business processes to help your business not only succeed but to thrive.
PO Box 1328 Naracoorte SA 5271